Harvey Korman (February 15, 1927 – May 29, 2008)
Harvey Korman, famous TV clown, was born Harvey Herschel Kormen in Chicago, Illinois. He gained much of his initial experience at Chicago's well-known Goodman Theatre, working as a door-to-door aluminum siding salesman while trying to break into the 'big time.' He had minor Broadway roles, as well as appearing in television commercials and cartoon voice-overs (notably on the Flintstones cartoon as the voice of 'The Great Gazoo'). In fact, this has led to a rather strange distinction for Harvey Korman. He is the only actor to appear in all of the Flintstone movies and cartoons.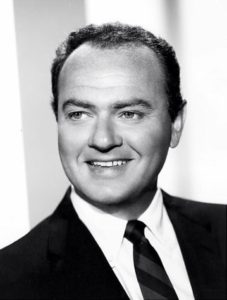 His first big break came as a regular on The Danny Kaye Show. But he is best remembered for his decade of work on The Carol Burnett Show, where he established his comedy teamwork with Tim Conway, as well as the rest of the cast. He left the well-known comedy showcase in 1977, but Harvey Korman can briefly be seen at the end of the final episode as he is leaving the theater. His television work since then was been sporadic, typically one-season affairs, such as The Harvey Korman Show, as well as a recurring character in Mama's Family, spun off from The Carol Burnett Show. He continued to be quite busy in movies and animation, including the live-action Flintstones movies, Mel Brooks' Blazing Saddles, History of the World part 1, Jingle All the Way, Dracula: Dead and Loving It and many others.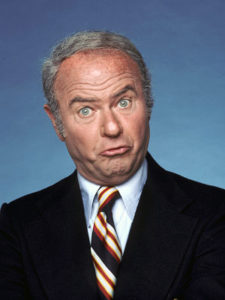 Harvey Korman has been nominated for six Emmy Awards, and won three (in 1969, 1972, and 1974). He was also nominated for four Golden Globes, winning one in 1975.
Harvey Korman has passed away on May 29, 2008 in Los Angeles, California, USA of complications from the rupture of an abdominal aortic aneurysm four months ago. He was 81 years old