Annie Fratellini (November 14, 1932 – July 1, 1997)
Inducted into the Clown Hall of Fame in1994 — the first woman to be inducted.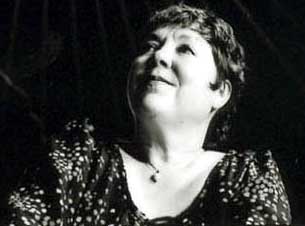 French clown Annie Fratellini is the granddaughter of Paul Fratellini. She carried on the tradition of the famous Fratellini brothers, adapting their routines to her impish feminine character. Each year, on her birthday, her father gave her a different musical instrument: concertina, vibraphone, violin, clarinet, piano, etc. She learned to play them all and used them years later in her clowning.
She believed she had escaped her destiny as a child of the circus by making her career in singing and films. But her marriage in 1969 to Pierre Etaix, film director, actor, and a fanatical lover of the circus, allowed her to rejoin the circus world; in 1974, together they set up the Annie Fratellini Circus School where she was its artistic director. The Fratellini Circus School was the first circus school in her native France, and has trained hundreds of performers worldwide, as well as inspiring numerous other circus schools — now over 200 in France. Both Annie and her school were an influence on the creators of the Big Apple Circus and Cirque du Soliel. A unique feature of her school is that it offers artistic training, beyond just the technical training required for circus performers. She directed her own circus, the Ecole Nationale du Cirque in Paris, France.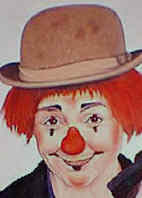 She was an unforgettable clown, with her round face like a white moon, and one of the world's rare female concertina players, the little accordion of clowns. A tireless and generous communicator of knowledge, she made it possible for young people to enter the profession. She welcomed circus people in search of somewhere to rehearse and perform. She also founded the private Fratellini vocational Lycee [High School], a unique institution which trained its students for backstage circus jobs (erecting the Big Top, artist's equipment – trapeze, high wire, apparatus – lighting, sound systems, carpentry, metalwork) while introducing them to the artistic disciplines.
The Fratellini school outlives her, with the decision of her daughter, Valerie Fratellini, trapeze artiste and circus rider, to take up the torch. One of the historic homes of the circus, Moscow, paid tribute to her in the Spring of 1998.
She passed away on July 1st, 1997 from cancer — she was 64 years old.
Her films include the classic Fellini film, The Clowns (1971). Her last film role was as the Patronne in Henry & June (1990)