Product Description for Lucille Ball / Lucy Ricardo /I Love Lucy wig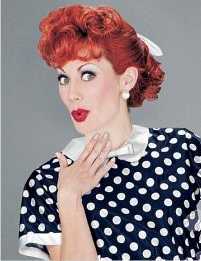 Lucy's trademark red curly haired up-do!
One size fits most adults
This is an officially licensed product. "I Love Lucy"® and related marks are trademarks of CBS Broadcasting Inc.
Remember a wig cap to hold in your own hair
We cannot accept wigs for return unless they are in their original packaging,unopened and sealed.