Swede Johnson was born Carl Gehlert Johansen in Ribe, Denmark in 1903. Swede was a fourth generation circus performer, and traveled with his family in their own circus throughout the Scandinavian countries while growing up. At the age of 15, he went to work in the Hagenbeck Zoo in Germany; later that year, he came to the USA from Denmark  as an assistant to Alfred Court, a wild animal trainer.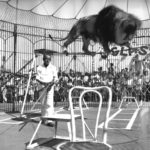 After coming to the United States, Swede took the first job that he could find — as a rodeo clown, afterwards becoming a circus clown. He then had a long career in the circus, working at different times and circuses as clown, animal trainer, and other things. Some of the circuses that he performed in include the Ringling Brothers Barnum and Bailey, Bradley & Benson Circus & Rodeo,  C. R. Montgomery Circus, Elks Circus, Shrine Circus, Biller Brothers, Rogers Brothers,  Hagenbeck-Wallace Circus,  Paul A. Miller shopping center circus.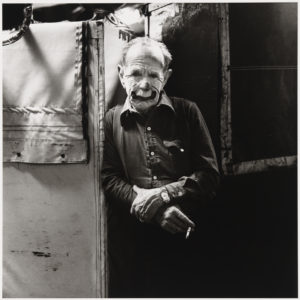 In his personal life, he married his wife Mabel, and they had their daughter, Ann, in 1953. In 1969, he sold his trained animals, and retired. Two days later, he met with a friend at the Ringling Brothers Barnum and Bailey Circus — and ended his retirement. He joined Ringling in 1969 as clowning boss, and worked there until 1976.
Swede Johnson passed away the next year. He was survived by his daughter and 2 grandchildren, all of whom became circus performers in their own right.
In 2014, Swede Johnson was inducted into the Clown Hall of Fame in Baraboo, Wisconsin.
Bibliography
Swede Johnson's induction into the Clown Hall of Fame