Paulette Goddard (June 3, 1911 – April 23, 1990)
Paulette Goddard, Charlie Chaplin's third wife.  She was the only one of his wives to become a successful movie star in her own right.  Paulette Goddard was born Pauline Marion Goddard Levy in Whitestone Landing, New York, on June 3, 1911.  Although some records say that the year was 1910, and one account places it as 1905.  Regardless, she was a beautiful child, and began to model for local department stores before debuting with Florenz Ziegfeld's Follies at the age of 13 in 1924.  For three years she performed as the girl on the crescent moon in Ziegfeld's Follies.  Paulette eventually married wealthy Broadway writer Edgar James in 1927. The marriage did not last, however, and they were divorced in 1931.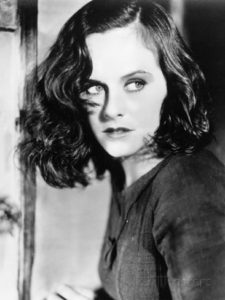 Paulette Goddard had begun appearing in films, with bit parts in Berth Marks (1929) with Stan Laurel and Oliver Hardy, The Girl Habit (1931), The Mouthpiece (1932) and Young Ironsides (1932). One of her bigger roles was appearing as a blond "Goldwyn Girl" in the Busby Berkeley chorus of the Eddie Cantor musical The Kid from Spain (1932), as well as in Roman Scandals(1933) (alongside Lucille Ball, in her first role). In 1932, in addition to her searching for parts, she made the acquaintance of Charlie Chaplin. They quickly became 'an item,' in the press.  Chaplin cast her as The Gamine in his famous film, Modern Times (released in 1936). The couple was also secretly married about ship in 1936, while vacationing in the Orient.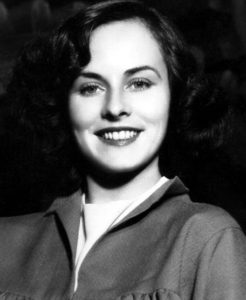 Paulette Goddard began to acquire her own fame after her performance in The Women (1939). She next worked with Bob Hope in The Cat and the Canary (1939).  This established Paulette as a genuine star in her own right. She won a ten-year contract with Paramount Studios, and danced with Fred Astaire and co-starred with future husband Burgess Meredith in Second Chorus(1940), and with Bob Hope again in The Ghost Breakers (1940). She again co-starred with Chaplin in his most famous film, The Great Dictator (1940).
Paulette Goddard had come to feel that her career was being constrained by her marriage to Charlie Chaplin.  They were separated by 1940 and they divorced in 1942. Her career went onward, with Pot O'Gold (1941) with Jimmy Stewart and The Lady Has Plans (1942). In what may have been the pinnacle of her career, she was nominated for the Emmy for Best Supporting Actress in 1943 for her role in So Proudly We Hail!( 1943). She continued making movies throughout the 1940's, including The Crystal Ball (1943) and Standing Room Only (1944) with Fred McMurray.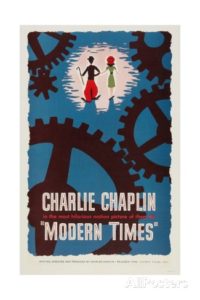 On May 21, 1944, Paulette Goddard married for the third time to actor and co-star Burgess Meredith. She continued her film career in Kitty(1945), The Diary of a Chambermaid(1946) with then-husband Burgess Meredith, Unconquered(1947) with Gary Cooper.  Ironically, after making the films An Ideal Husband(1948) and Bride of Vengeance(1949), Paulette Goddard divorced Burgess Meredith in 1950.
In the 1950's her film career slowed down to a near halt.  She only made six movies in the entire decade, notably Charge of the Lancers(1964). Paulette Goddard then moved to Europe, where she met and, in 1958, married novelist Erich Maria Remarque, famous for the classic war novel "All Quiet on the Western Front." She and Erich remained happily married until his death until 1970, with only a brief return to the screen in Time of Indifference(1964).
With the exception of a television appearance – The Snoop Sisters(1972) – Paulette Goddard remained retired from acting until her death on April 23, 1990.  She died of massive heart failure at her home in Ronco, Switzerland. She was portrayed by Diane Lane in the 1992 movie Chaplin.
Trivia about Paulette Goddard
Left more than US$20 million to New York University on her death.
Was the leading contender for the role of Scarlett O'Hara in Gone With The Wind. Her inability to produce a marriage certificate to prove she and Charles Chaplin were married, and the appearance of Vivien Leigh on the scene, lost her the part.
Was one of the 20 original 'Goldwyn Girls', along with Lucille Ball, Virginia Bruce, Ann Dvorak and Betty Grable
Sources variously cite her year of birth as 1911 and 1914, and the place as Whitestone Landing, New York, USA. However, municipal employees in Ronco, Switzerland, where she died, gave her birth year of record as 1905.
Her mother was Mormon, her father was Jewish.
Had no siblings and no children.
Actress Claire Trevor once reminisced on her friendship with Goddard. She said that Goddard was a year older (!) and that they had attended high school and sorority together, and that the guys were "gaga" over the lovely, young Pauline.
Measurements: 34-24 1/2-34 (measured in January 1941) (Source: Celebrity Sleuth magazine)
Quotes from Paulette Goddard
"Actors and actresses who say they never go to see their own pictures are talking through their hats. You don't have to be a Freud to know that the most fascinating person in the world – actors or anybody – is yourself."
"I lived in Hollywood long enough to learn to play tennis and become a star, but I never felt it was my home."
"You live in the present and you eliminate things that don't matter. You don't carry the burden of the past. I'm not impressed by the past very much. The past bores me, to tell you the truth; it really bores me. I don't remember many movies and certainly not my own."
Bibliography for Paulette Goddard
Opposite Attraction: The Lives of Erich Maria Remarque and Paulette Goddard by Julie Goldsmith Gilbert (1995)
A portrait of the romance between Erich Maria Remarque, an exile from Nazi Germany and successful Hollywood screenwriter, and actress Paulette Goddard.
My Autobiography, by Charlie Chaplin (1993)
A very interesting read – his romance with Paulette Goddard, and the emotional impact on himself and his two oldest sons, is one of the most interesting parts of is one of Chaplin's admittedly self-centered biography
Chaplin, by David Robinson (1979)
The definitive Chaplin biography, with incidental information about Paulette Goddard